Take care of yourself, take care of him,
the best advertising gift you can give.
Reusable face masks
Breathable: With 90% filtration.
Reusable: Minimum wash at 60ºC.
Ergonomic design: Adaptable nose clip.
Customisable: Colour printing.
Composition 3 layers: Polyester, Polyester-Cotton + Cotton.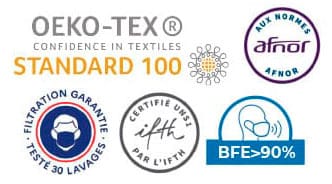 Hydroalcoholic Gel
Ideal for cleaning hands (70% alcohol).
No need to use soap and water.
Available in 60ml and 120ml bottles and in single use format in 3ml sachet.
Personalisation of the support.
Certified manufactured within the EU.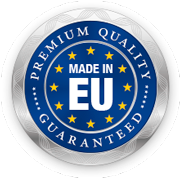 Hydroalcoholic Wipes
SACHET with a hydroalcoholic hand wipe.
(70% ALCOHOL)
Available in boxes of 50 and 20 sachets. Customisable design. Also single sachets in a box of 1280 units. (minimum order 10.280 sachets).
Portable UV steriliser
Kills any bacteria in 5minutes with its powerful ultraviolet light.
A single push of a button will start until the green end light illuminates.
Sterilisation capacity 26x15cm for larger capacities please email us.
Powered by USB cable. Minimal power consumption.
Anti-fogging cloth for spectacles
Duration of effect applied 24 hours
Airtight bag containing a 15x15cm soft cloth impregnated with an anti-fogging formula for glasses.
You may be interested in
Selection of the most sought-after hygiene and protection-related products