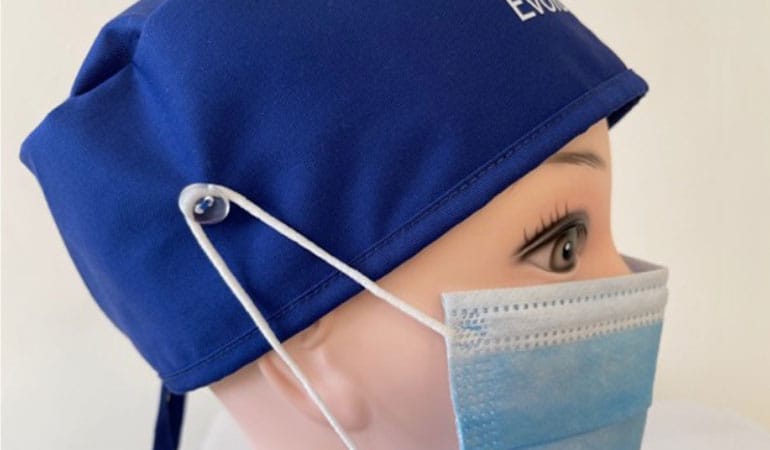 How do you get rid of sore ears by putting the mask on?
Wear a cap with buttons to allow you to attach the rubber bands to the mask in a way that offers you great comfort and also allows you to forget about earache.
We manufacture all types of caps, mainly for the medical and cosmetic sector. This cap can be made of 100% cotton or 100% polyester, it can be unisex or for girls (nurses …). The novelty are these buttons that we can put to hold the mask directly on the cap. These buttons can be coloured or transparent.